BOUBOUCLE – UNE APPLICATION DE TRAITS QUI BOUGENT
6 octobre 2017
19 h 00 - 8 octobre 2017
22 h 00
|
Gratuit
Tous publics
Évènement Navigation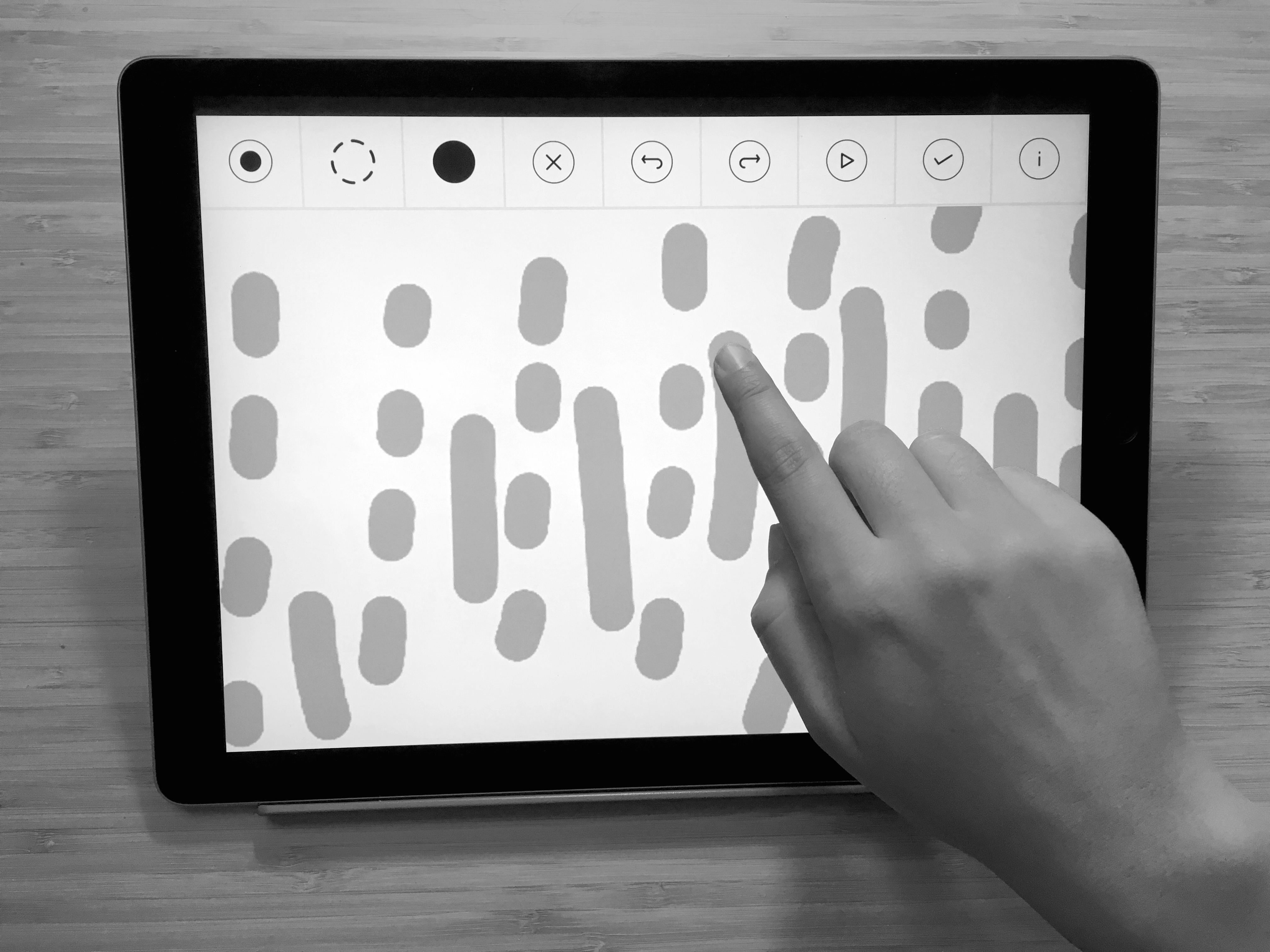 BOUBOUCLE
---
Bouboucle est une application pour dessiner des traits qui bougent. Vous pouvez d'ores et déjà y jouer sur bouboucle.com, mais pour faire des animations projetées à Animatou, il faut venir sur place.
Bouboucle is an application for drawing moving lines. You can play with it on bouboucle.com, but if you want to make an animation that's projected at Animatou, you need to come to the festival.
ANDRÉAS KÜNDIG
Andréas Kündig est un dessinateur des années 90, mais intervient sur ce projet surtout en tant que programmeur. Il co-organise par ailleurs le meetup de programmation gongfu/io qui a lieu tous les jeudis soirs dans une pizzeria.
Andréas Kündig is a comics artist from the 90s, but contributes to this project mainly as a programmer. Besides, he co-organizes the programming meetup gongfu/io, which takes place every thursday evening in a pizzeria.
IVAN GULIZIA
Ivan Gulizia est un artiste et designer. Diplômé de la HEAD – Genève en Communication Visuelle, il y poursuit actuellement son cursus en Master Media Design. Un soir, il débarque au meetup «gongfu/io»
pour trouver un programmeur qui serait d'accord de réaliser l'une de ses idées. Il paraît qu'il n'est pas le premier à avoir essayé, mais qu'il est le seul à y être parvenu.. Ce qui est certain, c'est que grâce à Andréas cette idée est devenue Bouboucle!
Ivan Gulizia is an artist and designer. He holds a BA from the HEAD – Genève Art School in Visual Communication, and is currently working on his Media Design Master of Arts. One night, he turned up at the 'gongfu/io' meetup to try and find a programmer who might agree to carry out one of his concepts. Apparently many have tried and all have failed – but him! In any case, thanks to Andréas his concept became reality as the Bouboucle project.
---
www.bouboucle.com
http://blog.bouboucle.com