MANITOU, un programme de courts métrages d'animation pour la Journée nationale des Autochtones du Canada
La Journée nationale des Autochtones rend honneur au patrimoine culturel des Premières Nations, des Inuits et des Métis au Canada.
Initiée en 1996, cette journée de célébrations s'inscrit cette année dans le programme «Le Canada en fête». Marquant le solstice d'été, le 21 juin est une date chargée de symbolisme pour les cultures autochtones.
Pour célébrer cette journée, le Festival Animatou, avec le soutien de l'Ambassade du Canada à Berne et en collaboration avec l'Office national du film du Canada (ONF), propose MANITOU, un programme itinérant gratuit de 7 courts métrages d'animation canadiens, présenté dans des galeries d'art et musées de plusieurs villes suisses du 21 juin au 15 octobre 2016. Ces films soulignent différents aspects de la vie et des traditions des autochtones du Canada. Ce programme s'inscrit dans le cadre d'une programmation autour du Canada, pays invité d'honneur de l'édition 2016.
---
MANITOU, a program of animated short films to celebrate Canada's National Aboriginal Day
National Aboriginal Day honours the cultural heritage of First Nations, Inuit and Métis peoples in Canada. The day was first observed in 1996 and this year is part of the "Celebrate Canada" program. June 21 marks the summer solstice and is a symbolically significant date for arboriginal cultures.
To celebrate this day, the Animatou Festival, with the support of the Embassy of Canada in Bern and in collaboration with the National Film Board of Canada, is showcasing MANITOU, a free travelling program of
7 short animated films from Canada. The films will be screened in art galleries and museums in several Swiss cities from June 21 to October 15, 2016. They highlight various aspects of the life and traditions of Canadian Aboriginal peoples. This program is part of the Animatou Festival's broader spotlight on Canada, guest of honour of this year's Festival edition.
---
MANITOU* PROGRAMME DE 7 COURTS METRAGES (29 min)
ISLET (ÎLOT)
NICOLAS BRAULT | 2003 | 7 min
Un monde où les baleines tombent du ciel
et les poissons se transforment en ballons. Nous sommes tous concernés par l'avenir de l'Arctique, qui disparaît chaque année un peu plus dans l'océan.
A world in which whales fall out of the sky and fish turn into balloons. We are all affected
by the fate of the Arctic, which each year is disappearing a little farther into the ocean.
LITTLE THUNDER (PETIT TONNERRE)
NANCE ACKERMAN ET ALAN SYLIB | 2009 | 3 min
Sur les pas de Petit Tonnerre forcé de quitter sa famille pour entreprendre un long voyage en canoë qui fera de lui un homme.
We follow Little Thunder as he reluctantly leaves his familiy and sets out on a cross- country canoe trip to become a man.
WALK-IN-THE-FOREST (MARCHE-DANS-LA-FORÊT)
DIANE OBOMSAWIN ET ALIAS OBOM | 2009 | 3 min
Un guérisseur marche dans la forêt. Chemin faisant, il découvre un univers secret fascinant.
A medicine man walks in the woods and discovers an intriguing secret world.
I AM BUT A LITTLE WOMAN
(JE NE SUIS QU'UNE PETITE FEMME)
GYUOH |2010|4min
Inspiré par un poème inuit, une évocation de la beauté et du pouvoir de la nature, et des liens entre une mère et une fille.
Inspired by an Inuit poem, I Am But a Little Woman evokes the beauty and power of nature, as well as the bond between mother and daughter.
THE BEAR FACTS
(LA VERSION DE L'OURS)
JONATHAN WRIGHT | 2010 | 3 min
Un explorateur colonial débarque d'un voilier et plante un premier drapeau dans les glaces de l'Arctique, sous l'œil stupéfait d'un chasseur inuit…
A colonial explorer emerges from a sailing ship and plants a first flag on the Artic ice, as a bemused Inuit hunter looks on …
DANCES OF THE GRASS
(LES DANSEURS DE L'HERBE)
MELANIE JACKSON | 2009 | 2 min
Les danseurs de l'herbe illustre avec éclat la majesté de la danse du cerceau, une tradition symbolisant l'unité de toutes les nations.
Dancers of the Grass vividly depicts the majesty of the hoop dance, a tradition symbolizing the unity of all nations.
THE OWL WHO MARRIED A GOOSE: ANESKIMOLEGEND
(LE MARIAGE DU HIBOU)
CAROLINE LEAF | 1974 | 7 min
Un hibou est attiré par une oie, une faiblesse qu'il finira par payer très cher.
A goose captures the fancy of an owl, a weakness for which he will pay dearly.
---
* Manitou est un mot algonquien qui signifie « l'être mystérieux». Il représente pour plusieurs tribus le Grand Esprit, une divinité puissante, qui peut apparaître sous différentes formes animales et projeter son image dans les nuages ou sous la forme d'une aurore boréale chez les Inuits.
* Manitou is an Algonquian word that means mysterious being. For many tribes, it represents the Great Spirit, a powerful divinity that can appear in various animal forms and project its image in the clouds or through the aurora borealis to the Inuit.
---
MANITOU EN TOURNÉE / ON TOUR
PROGRAM OF ANIMATED FILMS
First Nations Inuit Métis of Canada
BERN – ZURICH – MORGES – GENEVA
JUNE 22 TO OCTOBER 1, 2016 / 22 JUIN AU 1er OCTOBRE 2016 Museum Cerny Inuit Collection | Bern – www.cernyinuitcollection.com
NONAM | Zurich – www.nonam.ch
Galerie Soleil de M'Inuit | Morges – www.soleildeminuit.ch
---
Partners / Partenaires
With the support of / Avec le soutien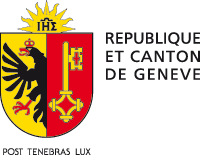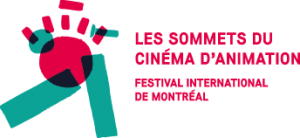 ---